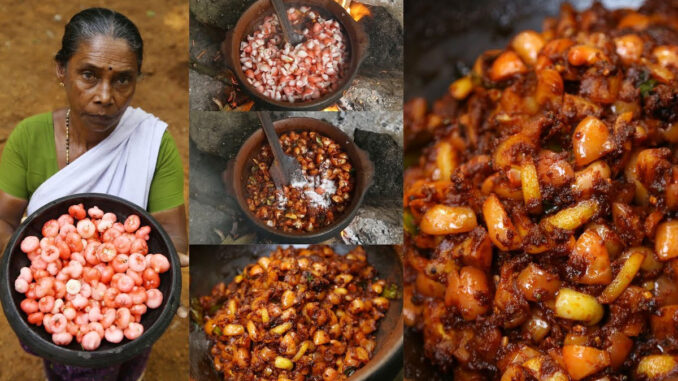 Ingredients
Watery rose apple – 1 kg.
Chili powder – 6 teaspoon.
Turmeric powder – 1/4 teaspoon.
Cumin powder – 1/4 teaspoon.
Fenugreek powder – 1/2 teaspoon.
Ginger – 1 pc.
Garlic – 2 nos.
Green chilis – 3 nos.
Hing – 1 pc.
Vinegar – 6 teaspoons.
Salt – as per taste.
Oil.
Mustard.
Curry leaves.
Method
Clean and cut watery rose apple.
Heat oil in a pan, splutter mustard. Add fenugreek, finely chopped garlic, ginger, and green chilies. Mix in hing. Saute in curry leaves.
Mix in the chili powder, saute till the raw smell is gone. Add the cut watery rose apple and mix well. Add turmeric powder and cumin powder. Mix in the vinegar and remove from the flame.
Watery rose apple pickle ready.