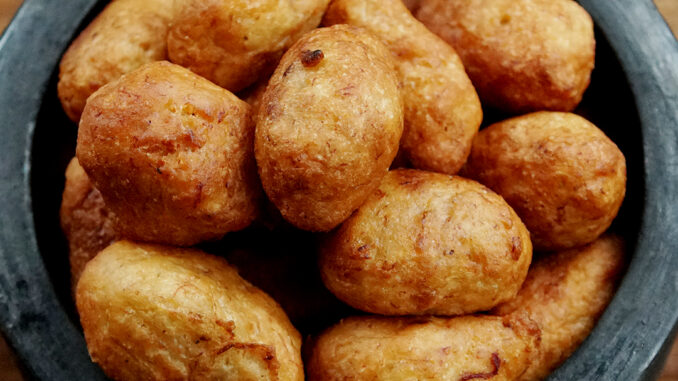 Ingredients
Wheat flour – 1 kg.
Jaggery – 500gm.
Cumin – 1/2 teaspoon.
Coconut – 1/2 portion.
Cardamom – 8 nos.
Peanut.
Banana
Oil.
Salt.
Method
Melt jaggery in little water.
Cut coconut into small bite-size pieces.
Mix wheat flour, banana, crushed cumin, salt, skinless peanut, cardamom powder, coconut in jaggery syrup.
Keep the mic for 2 hours to ferment.
Heat oil in a pan, drop a small ball size of the mix into the oil, and fry till done.
Tasty banana bonda is ready.