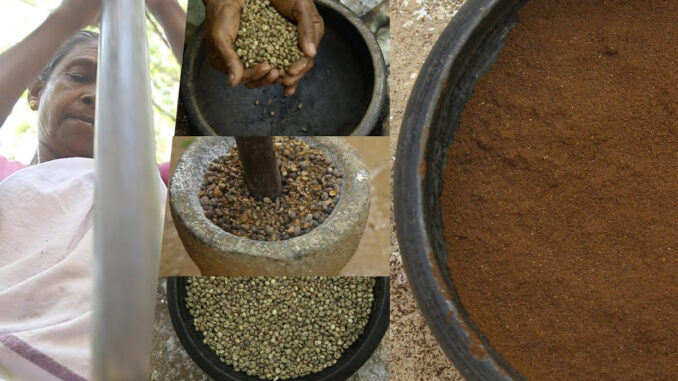 Ingredients.
*Coffe beans – 1kg.
*Fenugreek seed – 50grams.
*Cumin – 50 grams.
Method.
1) In a stone grinder crush the coffee bean and separate the skin
2) Heat a pan and dry roast the coffee.
3) Saute in cumin and fenugreek seed.
4) Once the coffee mixture cools grind it in stone grinder
Tasty spiced traditional coffee ready.