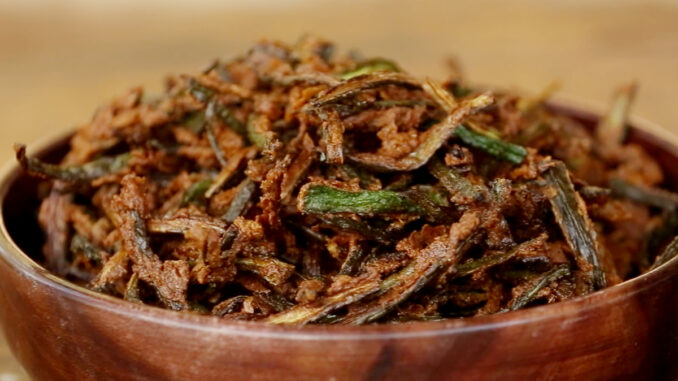 Ingredients
Ladies finger – 1 kg
Gram flour-1/2 cup
Rice flour-1/2 cup
Red chilly powder-1 tbsp
Pepper powder- ½ tsp
Turmeric powder-1/2 tsp
Garam masala-1 tsp
Water-1/2 cup
Salt to taste
Oil for frying
Method
First we clean and cut the ladies finger into length wise.
Then we take a large bowl add ladies finger,gram flour ,rice powder,salt ,red chilli powder
,pepper powder, turmeric powder and garam masala mix well
Then we add little by little amount of water mix well ,  just coat the mixture on the ladies
finger.
Heat oil in a pan add  ladies finger mixture and fry until it turns crisp and golden brown.
Then we drain the excess oil
Serve and enjoy the crispy ladies finger fry.