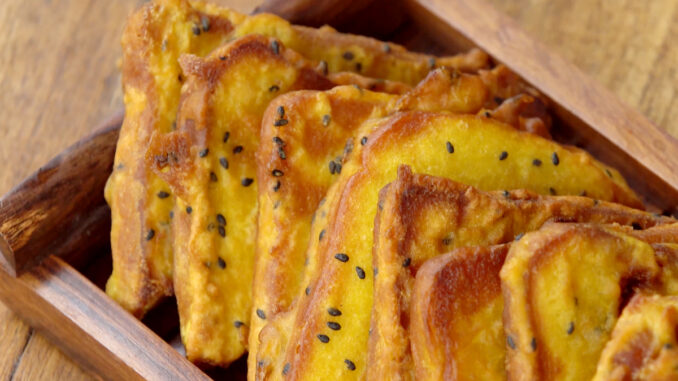 Ingredients
Bread slices -7 pieces.
All-purpose flour- 1 cup
Sugar -1/2 cup
Turmeric powder -1/2 teaspoon
Water -1/4 cup
Black cumin seeds-1 teaspoon
Oil for frying
Method
Take a large bowl add all purpose flour, sugar, turmeric powder and black cumin seed mix
well
Then we add little by little amount of water into the bowl mix well
The batter should not be too thick or too loose, keep it a side.
Slice the bread into half and keep a side
Heat oil in a heavy bottom pan , take the cut bread and dip into the batter.
The bread slice should be fully coated with the batter.
Then we fry the bread ,those who are light brown on both sides, take it out from oil.
Drain the excess oil and serve hot with tea.