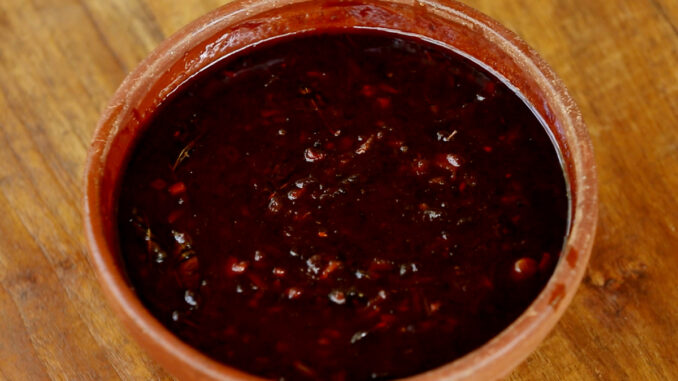 Ingredients
Ginger-5 ( medium , sliced)
Shallot 8 to 9(small , sliced)
Green chilli5 or 6(cut , small )
Curry leaves-3 sprigs
Mustard seed-1 tsp
Asafoetida-small pieces
Turmeric powder-1/4 tbsp
Red chilli powder-1 tbsp
Tamarind –small ball
Jaggery-small piece
Salt –to taste
Oil-3 tbsp
Method
First, we Soak the tamarind for 5 to 10 minutes and extract the Juice, and keep a side
Heat oil in a mud pot ,add the mustard seeds. When the mustard seeds start splutters .
Add ginger ,shallots asafoetida ,green chilli ,curry leaves and a pinch of salt, mix and saute
well until it turns golden brown.
Again we add powders like turmeric powder, red chilli powder and mix well for some
minutes.
Then we add tamarind water and little bit of salt ,stir continuously.
Then we add jaggery mix well and dissolve it, until the gravy thicken
Turn off the flame and let it cool
Serve and enjoy the Kerala style sweet and sour pickle..