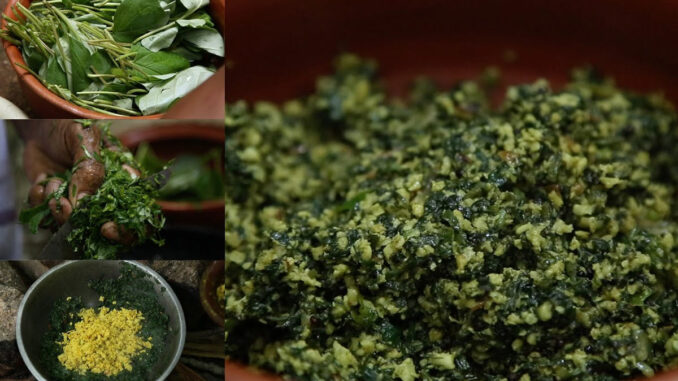 *Hogweed leaves
*Grated coconut – 1/2 portion.
*Shallots – 12 nos.
*Garlic – 4 cloves.
*Salt.
*Green chilies – 3 nos.
*Turmeric powder – 1/4 teaspoon.
*Cumin – 1/4 teaspoon.
*Mustard seeds.
Method
1)Clean and chop hogweed leaves.
2)Chop the shallots.
3)Make a coarse paste of grated coconut, turmeric powder, cumin, garlic, shallots(3 nos.), and green chilies.
4)Heat oil in a pan, splutter mustard seeds, saute in shallots till brown. Saute in the leaves. Mix in the coconut paste and salt. cover and cook till done.
Hogweed thoran ready !