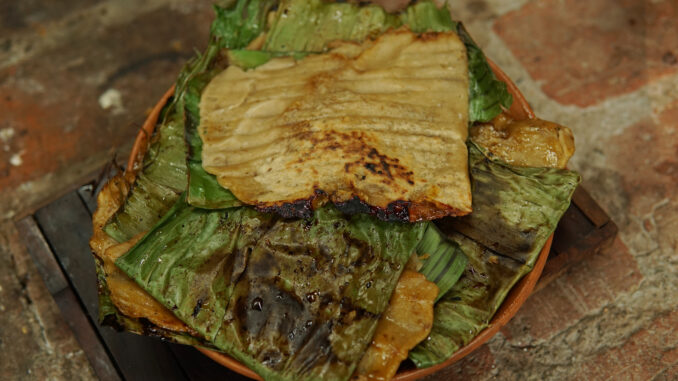 Ingredients
Wheat flour-2 cup
Greated jaggery -1 cup
Greated coconut – 1 ½ cup
Cardamom – 3 nos
Cumin seed -1 tsp
Water – 1 cup
Method
Firstly , we have to crush cardamom and cumin ,set aside.
Take a bowl add grated jaggery and coconut mix them well ,keep aside.
Take a bowl add wheat flour , salt andcardamomcumin powder ,mix them well.
Pour the water little by little to the wheat flour, mix well thoroughly until to a smooth dough.
Then take a piece of banana leaf and Place lemon size dough in the center of the leaf, flatten
it with finger.
Then add some jaggery and coconut mix in to centre of the dough and spread the filling on it
Fold the banana leaf in half,set aside.
Heat a pan and place the ottada , and add some water weight bowl on the top cook both the
sides ,
When, the colour changes to light golden brown, remove it from flame.
Serve the healthy ottada with tea.