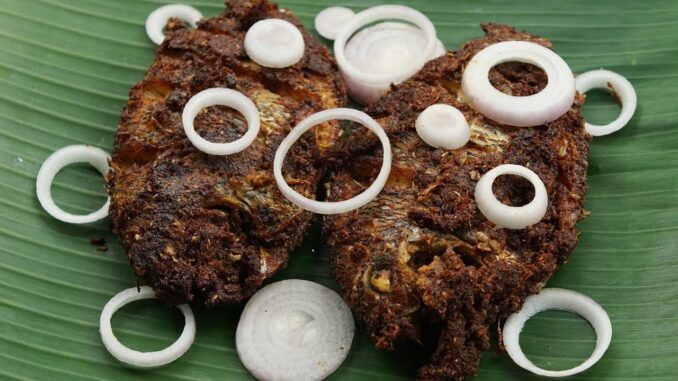 Ingredients
Pearl spot fish – 3 nos.
Ginger – 2 nos.
Garlic – 2 nos.
Dried chilies – as required.
Coriander – 4 teaspoons.
Pepper – 3 teaspoons.
Salt – as required.
Coconut oil.
Method
Clean the fish and make deep gashes.
Make a paste of ginger, garlic, dried chilies, pepper, coriander, turmeric powder, and salt.
Marinate the fish with the prepared paste and keep aside for some time.
Fry the fish in coconut oil.
Fish fry is ready to be served.