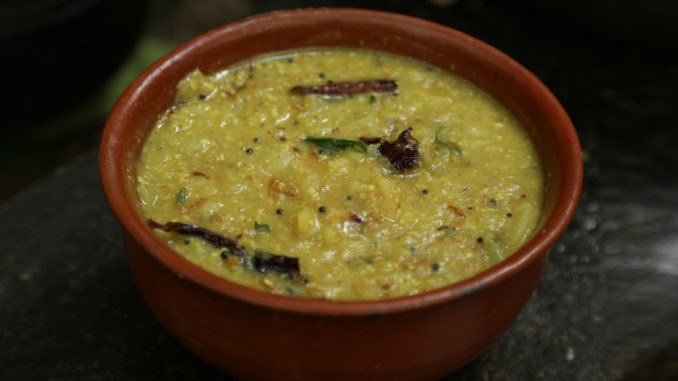 ►STEP 1
Take 1/4 of 1 Jack Fruit and cut into medium pieces then put in a mud pot and boil the jackfruit with 2 glass of water, cover the lid.
►STEP 2
To make a Paste take the following ingredients
Shallots – 6-7 pieces
Coconut scraped – 1/2 piece
Geen Chilli – 3 pieces
Jeerakam – 1 tspoon
Turmeric Powder- 1 tspoon
Garlic – 5-6 pieces
Curry Leaves – 2 Strands
Grind the above mentioned all ingredients together and make it as paste.
►STEP 3
Add Salt to the boiled Jackfruit also the grounded paste to the Pot and mix together and make sure this time cook it in low flame.
►STEP 4
For Tampering Ingredients below:
Coconut Scraped – 1/2 of the coconut
Dry Chilli -2-3 pieces
Shallots- 4-5 pieces ( cut into small pieces)
Musturd Seeds – 1 Spoon
Oil- 3-4 Spoon
Take a Pan and pour Oil once oil get hot add Mustard seeds, once splits the mustard seeds add dry chilli, shallots, scraped coconut and fry the coconut till turns brown, finally add Coconut leaves.
►Step 5
Add the tampered mixture to the cooked jackfruit. Mix well. Serve hot. Jackfruit Erissery is ready to eat.