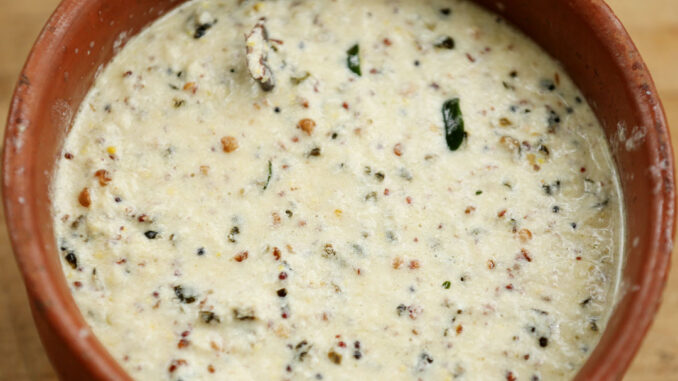 Ingredients
Ladies finger – 1/4 kg
Coconut -one
Chilli-3
Garlic- 5 nos
Cumin -1/2 teaspoon
Yogurt – a packet
Mustard
Grated pepper-3
Oil
Salt
Curry leaves
Methods for preparation
 Wash the onion and cut it into small circles.
 Fry shredded coconut, chilli, cumin, garlic and mustard.
 Place the pan in the oven. Pour the oil. Roast the chopped onions and set aside.
 Heat the pan. Pour the oil and when the mustard break up add grated chillies and curry leaves. Add the simmered simmer. Add some water and enough salt and mix well. Add yogurt. Stir well and add the roasted onions. Add salt if necessary. Switch to serving dish.