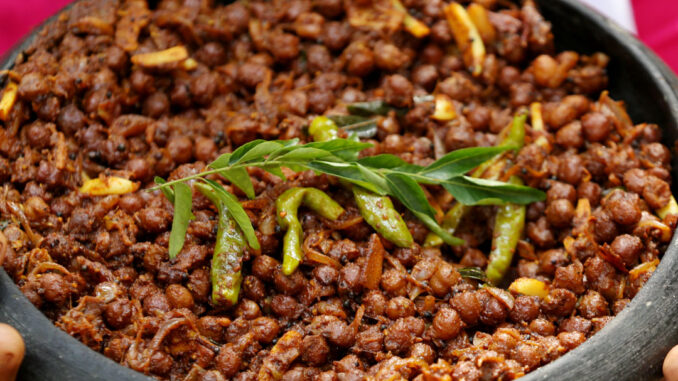 Ingredients
Peas – 1kg
Coconut
Ginger-1
Garlic-1
Green pepper-3
Chili powder-2 table spoon
Coriander powder – 3 table spoon
Garam masala — 1 teaspoon
Pepper powder — 1teaspoon
Turmeric powder- 1/2 teaspoon
Salt – to taste
Oil
Mustard
Curry leaves
Methods for preparation
 Boil the soaked peas.
 Place the pan in the oven. Pour the oil. Break up the mustard. Add chopped coconut and fry. Add finely chopped small onion and onion. Add finely chopped ginger and garlic. Add green chillies. Add curry leaves.
 Add chilli powder, coriander powder, garam masala, pepper powder, turmeric powder, salt and stir well. Drain the peas (1) and add. Remove from the heat and set the pan down.