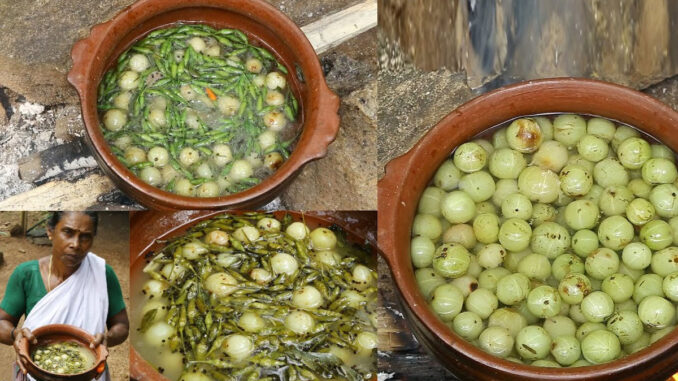 Ingredients
*Gooseberry – 1/2 kg.
*Bird's eye chilies – 100gms.
*Garlic – 6 nos.
*Curry leaves – 2 stems.
*Hing – 2 pieces.
*Coconut oil – 1 tablespoon.
*Mustard – 1 teaspoon.
*Salt to taste.
*Water as required.
Method
1 Heat a pan with oil, splutter mustard. Saute in chopped garlic, ginger, curry leaves, and hing.
2 Add water to the above followed by the bird's eye chilies.
3 When water comes to boil add in the cleaned gooseberries. Add salt.
4 When gooseberries are softened remove the pan from the flame.