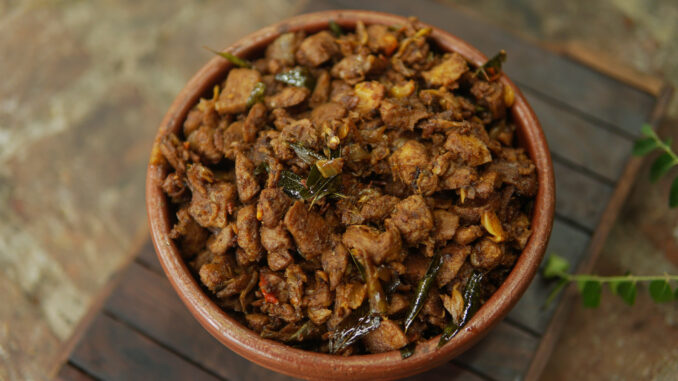 Ingredients
Soya chunks – ½ kg
Onion – 3 nos
Green chilli – 2 nos
Ginger – 1 nos
Garlic – 7 to 8
Tomatoes – 2 nos
Turmeric powder – 1 tsp
Red chilli powder – 2 tsp
Coriander powder – 1 tsp
Garam masala – 1 tsp
Salt – 1 or 2 tsp
Oil – 2 or 3 tbsp
Method
Firstly take a heavy bottom pan add water and salt boil them well,set aside.
Then add soya chunks to the hot water and soak for 10 to 15 minutes.
Again drain excess water and chopped into small pieces,set aside.
Grind ginger and garlic into fine paste set aside.
Then take a pan add cooked soya , turmeric powder,red chilli powder and salt mix them well .
Add little amount of water ,cover and cook them well.
Heat oil in a pan add choppedonion,green chilliand curry leaves saute them well.
Add crush ginger garlic paste , saute for few minutes.
Add masala powders like corianderpowder,red chilli powder and garam masala saute them well.
Add chopped tomatoes saute them well till they become soften .
Finally add cooked soya chunk mix and salt mix and cook for 5 to6 minutes.
Remove from fire and keep aside.
Serve the tasty soya chunks dry roast with meals.