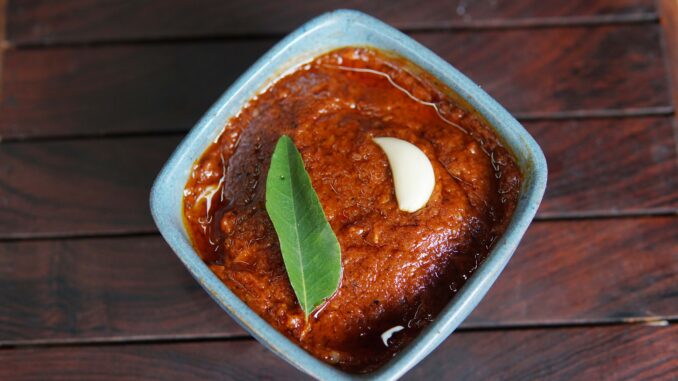 Ingredients
Garlic-5to6 lobes
Dryredchilli-4 or 5 nos
Coconutoilo-1 tbsp
Salt -1 tsp
Method
First of all,dry chillies should be burnt on fired charcoal,then wash and keep aside.
Then grind the roasted dry chilli and salt and garlic into smooth paste and transfer into abowl.
Now pour some pure coconut oil and combine them well.
Serve the tasty and simple garlic chutney with rice.