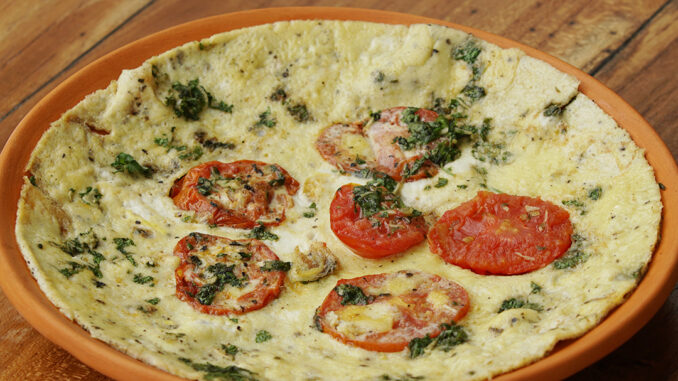 Ingredients
Egg – 4 nos
Tomato – 2 nos
Garlic cloves -6 to 7 nos
Green chillies – 2 nos
Curry leaves – 4 sprigs
Black pepper powder – 1 tsp
Salt – 1 or 2 tsp
Oil – 1 or 2 tbsp
Method
Firstlt ,take a bvowl add chopped garlic ,green chillies ,chopped curry leaves and salt ,mix them
properly with hands and set aside.
Then crack the eggs into a bowl and add some salt ,beated them well and set aside.
Then cut the tomatoes into small round shape and set aside.
Heat oil in a pan add chopped tomatoes .
Add black pepper powder,garlic greenchilli and curry leaves mix .
Fried the both sides into medium heat .
Pour the egg mixture into the pan and cook them well.
Remove from fire and set a side.
Serve and enjoy the taste omlett.