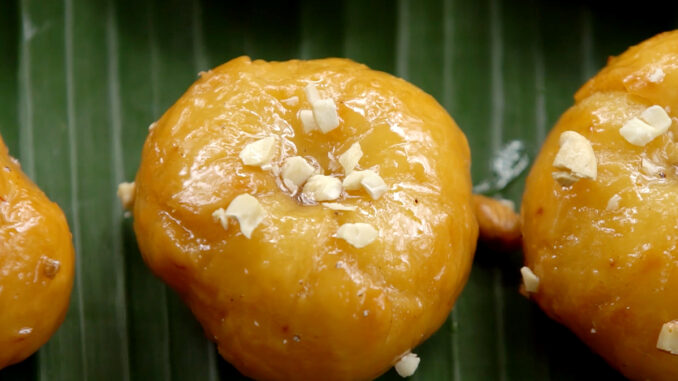 Ingredients
Maida- 2 cups
Baking soda -1/4 tsp
Curd- 4 tbsp
Ghee-2 or 3 tsp
Cardamom powder-1 tsp
Sugar 1 cup
Water 1/2 cup
Lemon juice 1/4 tsp
Saffron few strands
Salt to taste
Oil for frying
Method
 Firstly we take a large mixing bowl take 2 cup maida also add sugar, baking
powder, saffron, curd ,milk, lemon and ghee. combine well.
 Then we add little by little amount of water and start to make dough without
kneading..
 Apply some oil in the dough , and rest for 15 minutes
 To make syrup, add sugar,cardamom powder and water to a pan. Boil till one
string consistency.
 Make  the dough into equal lemon sized balls. Take one ball and flatten it with
your palm.
 Then make dent in the centre with your thumb .
 Heat oil in a pan ,on low flame till the balls turn golden brown and crisp.
 Dip it in the sugar syrup  Let it stay 10 to 12 minutes . Take it out from the
syrup and place it on a plate.,
 Serve the Diwali sweet and enjoy.