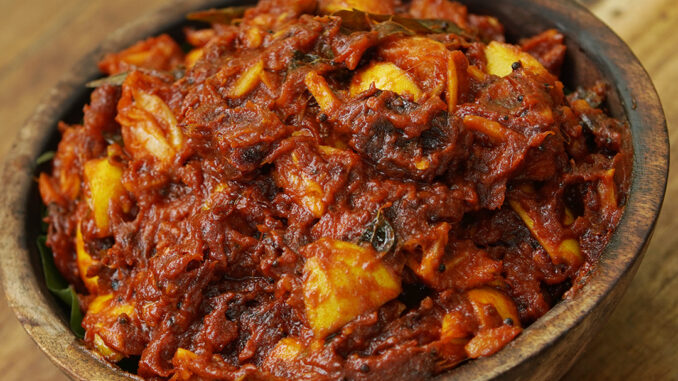 Ingredients
Lemon – 1 kg
Dates – ½ kg
Garlic – 7 to 8 nos
Green chilli – 5 nos
Ginger – 1 medium
Red chilli powder – 1 tbsp
Vinegar -2 tbsp
Fenugreek seed – 1 tsp
Mustard seed – 2 tbsp
Salt – to taste
Sesame oil – 3 tbsp
Method
First we have to cut the lemon into small pieces.
Then we take a bowl add lemon pieces and salt ,keep a side
Then we have to deseed the dates and cut into 2 or 3 pieces into a bowl.
Then we have to add vinegar into dates bowl and mix well,set aside.
Heat seasame oil in a pan add splutter mustard seed and fenugreek seed.
Add chopped garlic, green chilli ,chopped ginger and saute it well.
Now we have to add red chilli powder and salt ,saute for 2 to 3 minutes .
Add lemon slice mix and dates mix ,saute well.
Combine everything well and remove from fire.
Serve with biriyani..or completely cooled, transfer the pickle to a jar and refrigerate it.