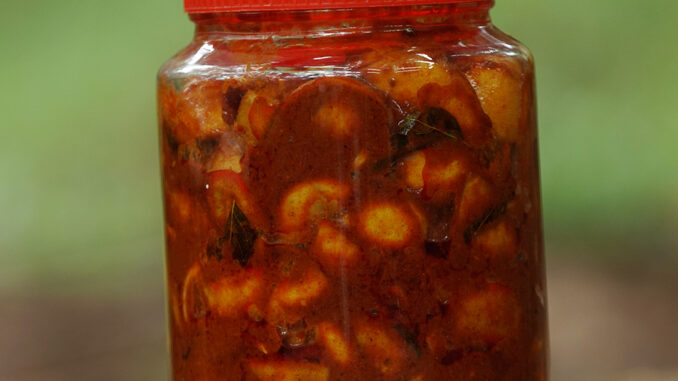 Ingredients
Lemon – ½ kg
Curry leaves – 3 sprigs
Asafoetida powder – 2 tbsp
Fenugreek powder – 2 tbsp
Red chilli powder – 3 tbsp
Grated jaggery – 2 tbsp
Turmeric powder – ½ tbsp.
Seasame oil – 4 tbsp
Salt – to taste
Method
Heat sesame oil in a pan add lemon ,saute and fry for 7 to 8 minutes ,then keep a side
Then we have to dried the fried lemon with cleaned cotton cloth,
Cut the lemons into equal-sized pieces and set aside.
Heat sesame oil in a pan add curry leaves ,asafoetida powder,fenugreek powder,red chilli
powder ,grated jaggery turmeric powder,and salt saute for some minutes
Then we add fried lemon pieces and saute well and cook for 5 to 6 minutes
Remove from fire and set aside
Once it cools down, transfer it to a clean and dry container.
Enjoy the taste of dried lemon pickle.