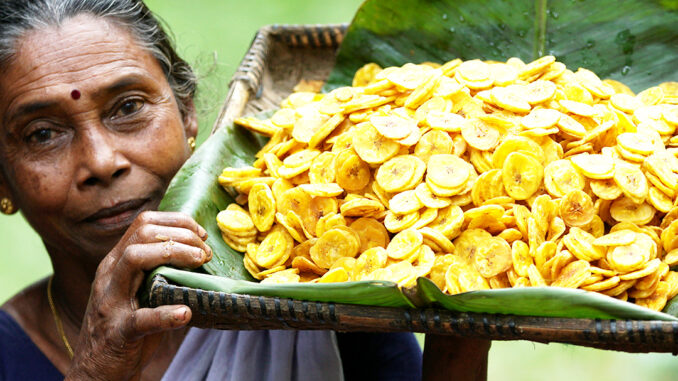 Ingredients
Banana – 1kg
Salt -2 tbsp
Oil – 1 kg
Water 3 or 4 tbsp
Method
Firstly,we have to peel the skin of raw banana .
Then we have to cut it into medium thickness.
Heat oil in a pan add raw banana slices and stir occasionally .
Fry well until it turns golden brown and crispy .
Then transfer on to a paper ,for drain excess oil.
Repeated the same process to the rest of the slices.
Take a small bowl add salt and mix it well.
Then sprinkle the salt into the top of the banana chips and mix with hands.
Store in an air tight container.