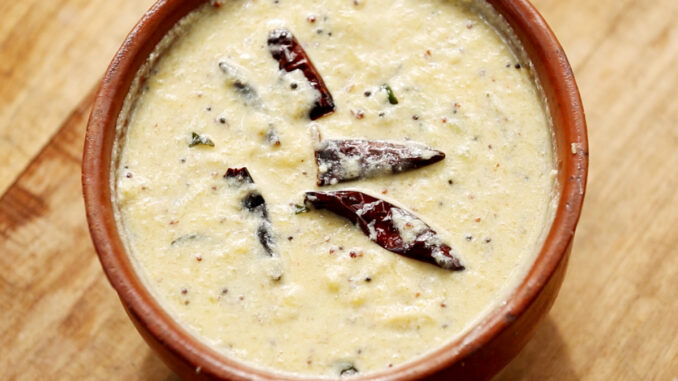 Ingredients
Coconut – 1
Chilly powder -1/2 teaspoon
Green chilly -3
Dried red chillies – 3
Curd – 1/2 liter
Cumin – 1/2 teaspoon
Garlic – 3
Small onion – 2
Oil
Salt
Mustard seeds
Curry leaves
Method
chop the pumpkin in to small pieces. Add chilly powder and salt to it and boil them
 grind shredded coconut, green chilly, cumin, garlic, small onion and mustard seeds.
 strain the water out from the pumpkin when its done.smash it well and add the coconut mixture to this.
 place a pan in the stove. Add oil to this. Add mustard seeds to this when the oil is hot enough. Add red chilly and curry leaves after that. Add the pumpkin mix to this. And finally add enough Curd and salt to this and mix and take out from the stove.
Your delicious pumpkin pachady is ready to serve.