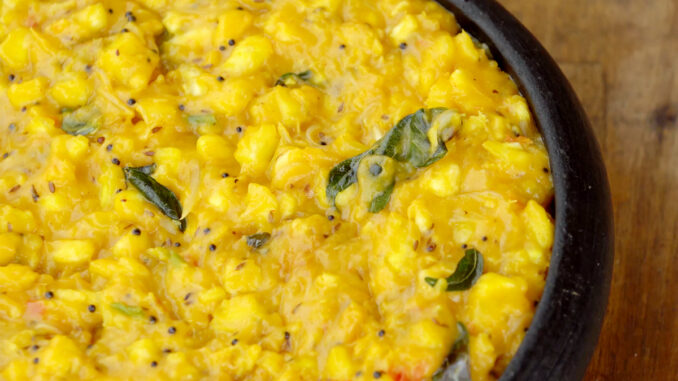 Ingredients
Tapioca -1 kg
Ginger-1 medium
Garlic-5 to 6
Green chilli-4 or 5
Mustard seed-1/2 tbsp
Cumin seed-1/2 tbsp
Curry leaves-4 sprigs
Tomato- 2 medium
Onion-2 nos
Thin coconut milk-1 cup
Thick coconut cup -1/2 cup
Salt – to taste
Oil – for cooking
Method
First we peel off the skin from the tapioca, cut into cubes, wash under running water
Then we boil the tapioca along with water and turmeric until they well cooked.
Again we drain the excess water and keep aside.
Then we grind ginger ,garlic and green chilli ,keep a side.
Heat oil in a pan add mustard seed and cumin seed let it splutter.
Add chopped onion and curry leaves saute for some minutes
Again we add ginger garlic green chilli paste and tomatoes,cook till tomatoes are mashed
Add chilli powder and salt mix wel , and saute for some minutes
Then we add cooked tapioca and mix well
Again we add thin coconut milk and cook for 6 to 7 minutes
Then we add thick coconut milk and mix well and saute for some minutes.
Turn off the flame and serve and enjoy the taste of tapioca curry..