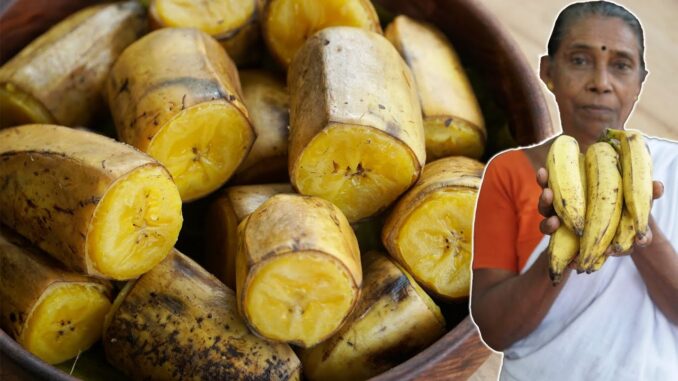 Ingredients
Banana – 5 or 6 nos
Water – for steaming
Method
Heat water in a steamer and place the idli mould
Cover and boil them well.
Then just cut the two edges and cut it in two to three pieces
Then we have to steam banana for 10 to 12 minutes
Remove the lid and check whether the skin of the banana is starting to split in places.
Remove the steamed banana and allow it to cool
Serve and enjoy the tasty steamed banana with tea or coffee.