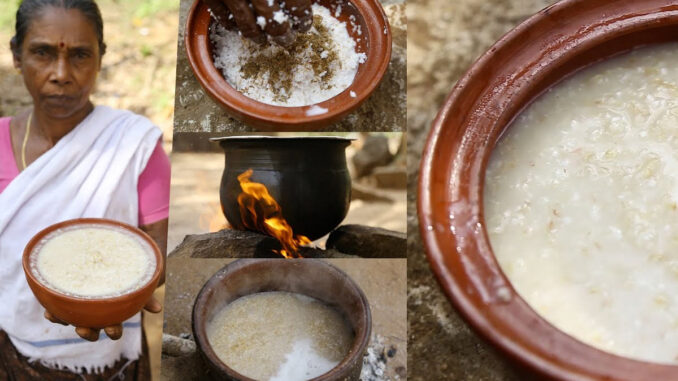 Ingredients
*Wheat – 500gms.
*Cumin – 2 tablespoons.
*Grated coconut – 1 cup.
*Water – 3 cups.
*Salt – as per taste.
Method
1 Crush wheat into small pieces.
2 Take a pot, filled with water. When it comes to boiling add in the broken wheat cover and cook.
3 Rub grated coconut well, add cumin and salt.
4 When the broken wheat is cooked well, mix in the coconut mixture. Wait for some for all the ingredients to cook. Remove it from the flame.