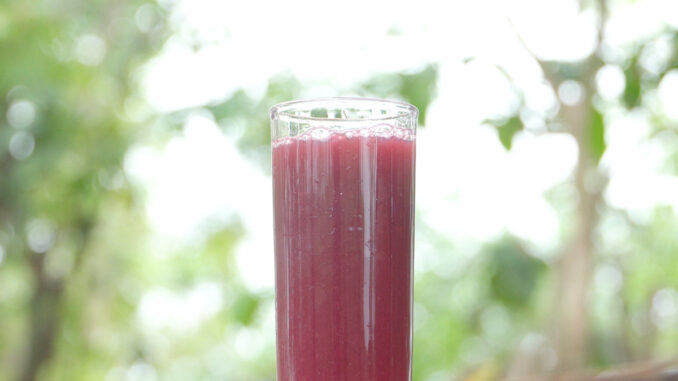 Ingredients
Grapes – 25 kg
Ice cubes – big bar
Sugar – 1kg
Method
 First wash the grapes thoroughly and transfer to a big bowl
 Then we blend it with hand blenders and keep a side.
 Again we take a clean cloth, put the crushed grapes in it and squeeze it well.
 Then we add ice cubes and sugar with squeezed grape juice and mix well.
 Serve and enjoy the juice..