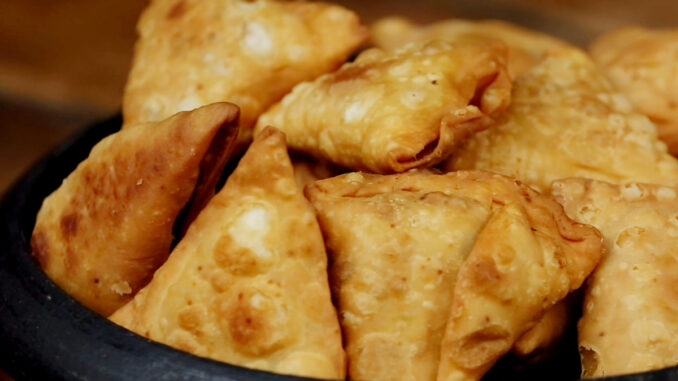 Ingredients
Chicken-1/2 kg
Green piece-250 grm
Potato-3
Pepper-2 tbsp
Garlic-5 or 6
Ginger-1 medium
Turmeric powder-2 tsp
Green chilli-3 medium
Red chilli powder-1 tbsp
Gram masala- 1 tbsp
Fennel seed powder-1 tbsp
Coriander leaf – small amount
Maida mix—1 cup
Salt –to taste
Oil-for cooking
Method
First we take a heavy bottom pan add water and green pieces cook well and keep a
side
Then we boiled the potato and peel off and smashed ,keep a side
Take a pan add small pieces of chicken, turmeric powder ,pepper powder and salt
mix well ,cover and cook the chicken well.
Ones the chicken is ready then we crush the chickenand keep a side
Then we grind pepper ,garlic and ginger separately and transfer a bowl.
Heat oil in a pan add onion,green chilly, small pieces of carrot,potato,ginger garlic
paste ,curry leaves and salt mix well
Then we add powders like red chilly powder,turmeric powder,garam masala ,fennel
seed powder and pepper powder mix well and saute for some minutes.
Again we add cooked and crushed chicken and smashed potato mix well
Finally we add coriander leaves ,saute well and turn off the flame
Then we prepare the samosa sheet with maida flour.
Take a home made samosa sheet and add spoon some chicken mix filling in.
Now fold like a samosa and seal the edges with flour and water paste.
Heat oil in a pan add samosa, deep fry till golden brown and crispy.
Remove the samosa with oil and allow to drain on paper towels
Sever the chicken samosa with tea..
Enjoy the taste.