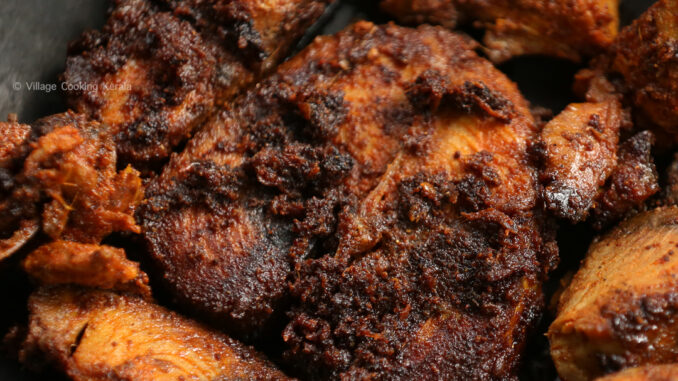 Ingredients
Coriander powder -1 .1/2 teaspoon
Chili powder – 6 teaspoon
Turmeric powder- 3/4 teaspoon
Pepper powder – 1.1/2 teaspoon
Garlic -1
Ginger-large piece
Oil- as needed
Salt – to taste
Methods for preparation
 First we cut and clean the fish,then wash the fish in tamarind water.
 make a paste of turmeric powder, coriander powder, chilli powder, pepper powder and salt in a stone. Grind the garlic and ginger together.
 Put simmer on the fish. If the simmer is thick, add two teaspoons of water.
 Place the pan over the stove. Pour the oil. When the oil is hot, add the fish pieces one by one and fry on both sides.