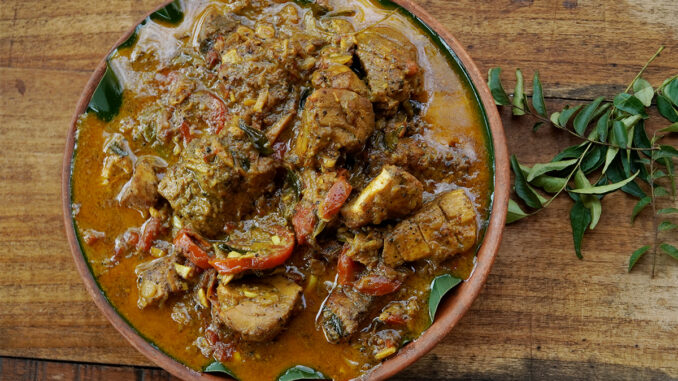 Ingredients
Fish
Pepper
Lemon juice
Salt
Garam masala powder
Turmeric powder
Tomatoes
Onions
Shallots
Ginger
Garlic
Green chilies
Curry leaves
Coconut milk (thick and thin)
Method
Clean fish and keep aside.
Ground the whole pepper on a stone grinder.
Marinate the fish with a paste of salt, pepper,garam masala powder, turmeric powder, and lemon juice.
Clean the tomatoes and slice them.
Clean onions and slice.
Clean shallots and slice them.
Clean garlic and ginger. Chop them up.
Slit green chilies.
Heat oil in a pan, fry the marinated fish till it's cooked.
Heat oil in a pan, saute the onion and shallots. Add in the sliced ginger, garlic, and slit green chilies. Once the raw smell of ginger and garlic is gone add the curry leaves followed by tomatoes.
Add turmeric powder and pepper powder.
Add in the fried fish and mix slowly.
Add the thin coconut milk to the fish mix and cook.
When the coconut milk reduces in quantity add in the thick coconut milk. Bring the gravy to a boil and remove it from the flame.
Fish molee ready to be served.