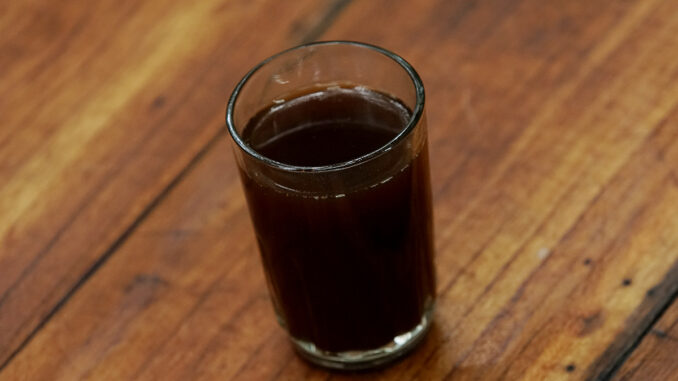 Ingredients
Coffee powder – 1 tbsp
Dry ginger – 2 medium
Cardamom – 3 nos
Black pepper – 1 tbsp
Coriander seed – 1 tbsp
Cumin seed – 1 tbsp
Water – 2 cups
Jaggery – 1 cup
Tulasi leaves – one hand full
Method
First we have to crush dry ginger and cardamom into powder
Then we crush black pepper, coriander seed ,and cumin seed and set a side.
Then boil water in a mud pot add jaggary ,crushed masala ( dry ginger black pepper etc ) and tulasi
leaves cover and boil for 7 to 8 minutes
Finally we add coffee powder and boiled well and remove from fire .
Then we have to filter and pour into glasses
Serve and drink herbal coffee ..