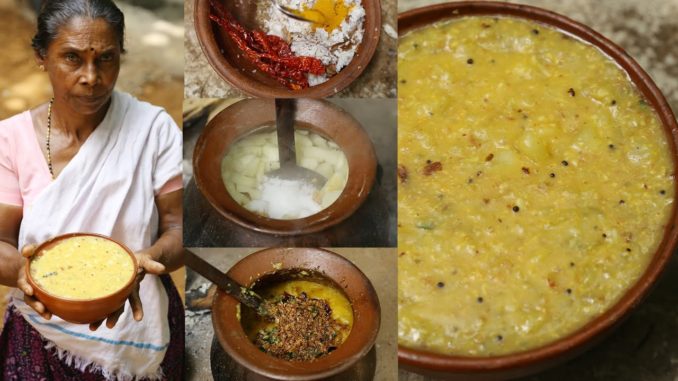 Ingredients
Tapioca – 1KG
Grated Coconut – 1 cup
Garlic – 3 or 4 cloves
Cumin seeds – 1 tsp
Mustard seeds- 1 tsp
Small onion – 3 or 4
Oil – 2 tbsp
Salt –to taste
Red Chilly dried – 4 nos
Curry Leaves -4 or 5 sprig
Method
 Peel off the skin from the tapiocas, cut into cubes, wash under running water.
 Boil the tapiocas along with water and salt until it turns well cooked.
 Then we drain the excess water
 Then we make a paste of grated coconut, small onion, dry red chilli cumin seeds and garlic.
 Again we add the grinded paste into the boiled tapioca,and mix well
 Heat oil in a another pan, add mustard seeds and dried red chillies , pearl onion and grated
coconut into it ,stir well ,then the coconut turns golden brown
 Now we add the fried coconut into the tapioca pan,and mix them well
 Add some salt and mix well, cook in slow flame for 2mins.
 Now garnish with curry leaves and serve hot with rice!