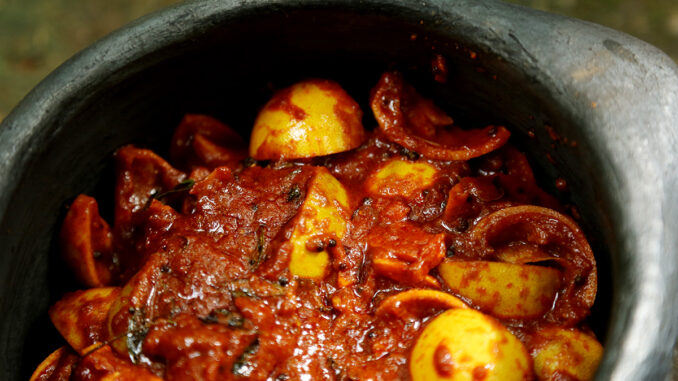 Ingredients
Lemon – 1 kg.
Garlic – 4 nos.
Ginger – 2 nos.
Green chili – 4 nos.
Hing – 3 pieces.
Chili powder – 10 teaspoons.
Turmeric powder – 1/2 teaspoon.
Fenugreek powder – 1 teaspoon.
Cumin powder – 1/ teaspoon.
Vinegar – 4 teaspoons.
Salt.
Oil.
Mustard.
Method
Boil lemon and cut them into small pieces.
Heat oil in a pan, splutter mustard. Add hing, finely chopped ginger, garlic, green chilies, and curry leaves.
Sautee in chili powder, fenugreek powder, cumin powder, turmeric powder. When the powder is done, well mix in the cut lemon and add the vinegar.
Remove from the flame.