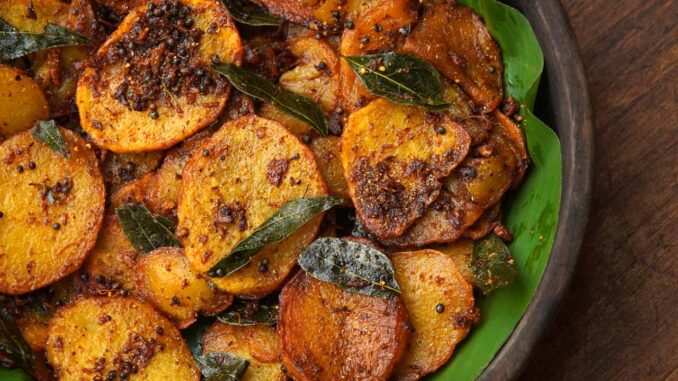 Ingredients
Potatoes -4 nos
Ginger -1big
Garlic -7or 8
Curry leaves -2sprigs
Turmeric powder -1/2 tsp
Red chilli powder -1 ½ tsp
Coriander powder -1 tsp
Garam masala -1tsp
Mustard Seed-1tsp
salt 1tsp
Oil -2or 3tbsp
Method
Firstly We have to peel and sliced the potatoes .
Wash and drain set a side.
Then we have to crush ginger and garlic, keep aside.
Heat oil in a pan add Mustard Seed ,let them splutters.
Add curry leaves and potatoes slices,saute them well.
Add some salt and turmeric powder stir it ,cover and fry well.
Add red chilli powder, coriander powder and garam masala ,stir and fry them well
Remove from heat and set aside.
Serve and enjoy potato masala fry with meals.