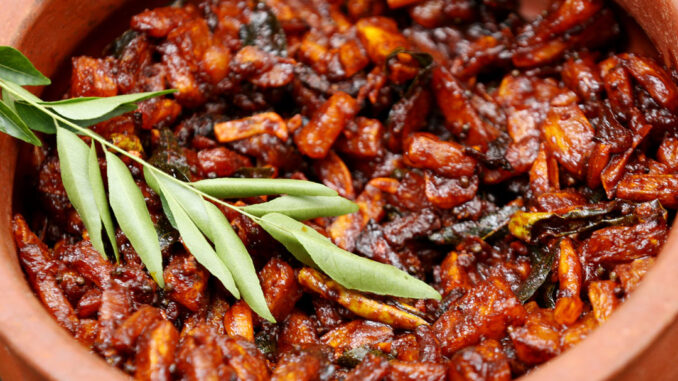 Ingredients
Papaya – 2 nos.
Garlic – 6 nos.
Ginger – a big piece
Green chili – 4 nos.
Turmeric powder – 1/2 teaspoon.
Chili powder – 8 teaspoons.
Fenugreek powder – 1/2 teaspoon.
Hing – 2 pieces.
Vinegar – 6 teaspoons
Oil.
Mustard.
Salt.
Method
Slice papaya into small pieces. Rub in turmeric powder, salt. Fry the papaya and keep aside.
Heat oil in a pan, splutter mustard. Saute in garlic, ginger, green chilies, hing, and curry leaves.
Saute in chili powder, fenugreek powder, and fried papaya.  Add the vinegar and adjust salt, mix well. Remove from the flame.
Papaya pickle is ready.