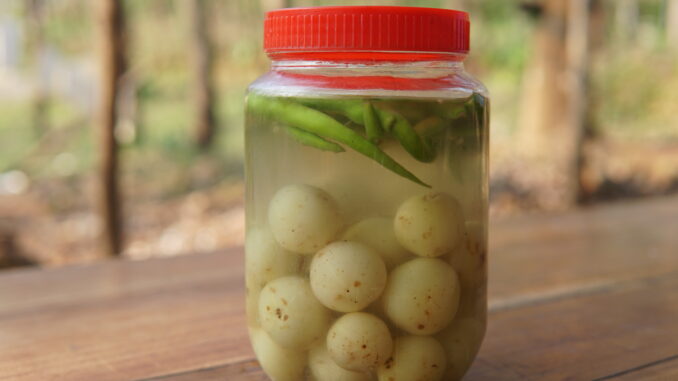 Ingredients
Gooseberry – 1 kg
Green chilli = 6 to 7 nos
Water – 1 ltr
Salt – 3 or 4 tbsp
Method
Firstly soak gooseberry into salted water (water +salt) then drain and dry them well.
Then soak green chilli into the salted water then drain and dry them well.
Heat a pot add sufficient amount of water and gooseberry ,boil then well and drain set a side.
Take a cleaned glass jar add salt and green chilli.
Then add half cooked gooseberry and hot water ,mix them well.
Closed the glass lid and shake them well.
Serve the slated gooseberry with meals.