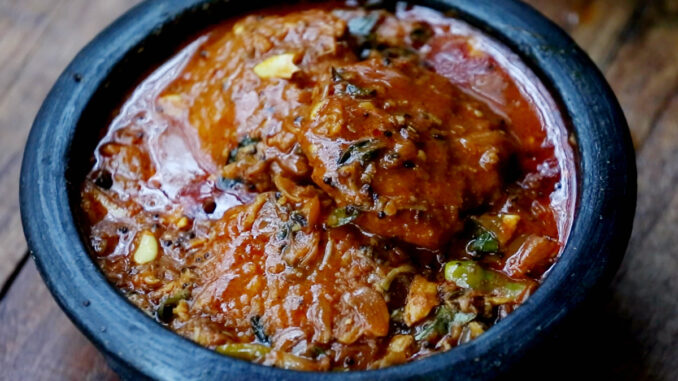 Ingredients
Toor dal-2 cups
Curry leaf -3 sprigs
Pearlonion-7 or 8
Ginger-medium
Oil –for frying
Salt for taste
For rasam
Mustard seed-1 tbsp
Dry red chilli-4 or 5 nos
Garlic-6 or 7
Ginger -1medium
Pepper – 1 tbsp
Cumin seed-1 tsp
Pearl onion- -7 or 8
Green chilli- 2 nos
Curry leaves -2 sprigs
Chilli powder-1 tbsp
Coriander powder-1/2 tbsp
Turmeric-1/2 tbsp
Tomato- 2 medium
Tamarind – 1 small piece
Asafoetida- 1 tbsp
Salt to taste
Oil -2 tsp
Method
For Vada
Soak the dal for an hour and drain excess water.
Then we grind dry red chilli,curry leaves,pearl onion,
Ginger into fine paste
Then we add toor dal and grind coarsely.
.Heat oil in a pan. Flatten the balls between your palms & drop the vadas to the hot
oil.
Then we fry them till crispy and golden brown.
Remove from flame & keep aside.
Making rasam
First we grind the ginger garlic ,pepper, cumin seed and pearl onion into fine paste.
Heat oil in a pan add mustard seed and dry red chilli When the mustard seeds starts
to sputter,
Add grinded mixture like ginger garlic etc into the pan.
Then we add green chilli,curry leaves,chilli powder,coriander powder,turmeric
powder,turmeric powder and tomato,mix well and saute for some minutes
Then we add tamarind water salt and asafoedia. Cover and cook for some minutes,
Turn off the flames and serve vada with rasam
Enjoy the taste of vada rasam.