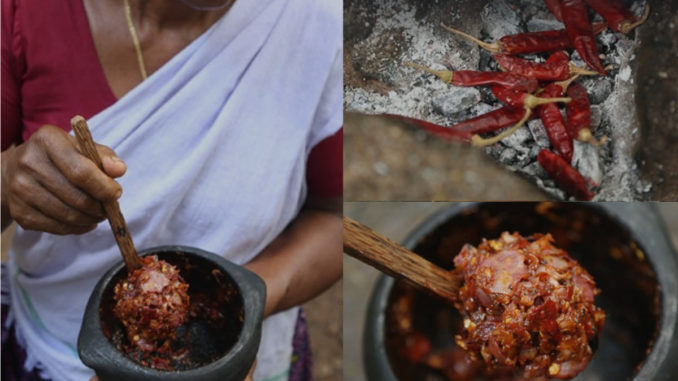 Ingredients
1. Shallots – 1/2 cup.
2. Dried red chilli – 10 pcs.
3. Tamarind – small lime size ball.
4. Coconut oil – 1/2 teaspoon.
5. Salt – to taste.
How to prepare
1. Roast the dried red chillis over the fire. Once roasted wash and pat dry the chilies. Add the shallots and the roasted chillis to the grindstone or use a mortar and pestle to crush the two.
2. To the crushed mixture add tamarind, oil, and salt. Using the back of a spoon combine all the ingredients well.
Spicy chutney ready to be served.
It goes well with kanji or plain rice.