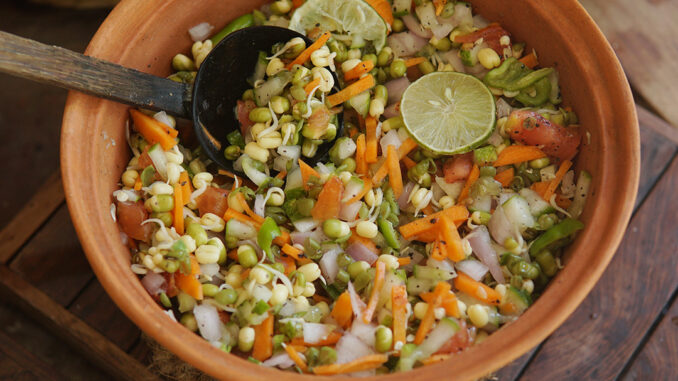 Ingredients
Sprouted green gram – 1 cup
Carrot – 2 nos
Cucumber – 1 nos
Tomatoes – 2 nos
Green chilli – 2 nos
Pepper powder – 1 tsp
Salt – 1 or 2 tsp
Method
Firstly,we have to rinse and peel the onion,carrot,cucumber,tomatoes and grren chilli.
Then chop them well, separately.
Take a bowl add chopped onion,chopped carrot,chopped green chilli,chopped
tomatoes,cucumber .
Then add sprouted green gram and salt .
Add pepper powder and squeezed half lemon ,mix them well with spatula .
Serve and eat healthy salad .