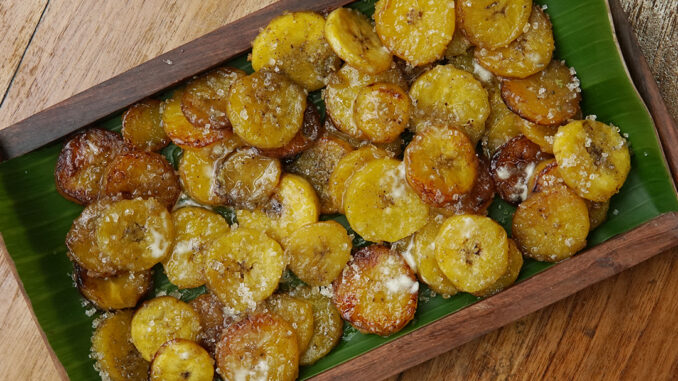 Ingredients 
Banana – 2 nos
Grated coconut – 1 cup
Cardamom – 4 pods
Ghee – 2 or 3 tbsp
Salt – 1 pinch
Sugar –2 or 3 tsp
Preparation 
First we take a bowl add grated coconut and squeeze it with hands ,and dain thick coconut milk ,set
aside.
Then we have to peel banana and cut it into small round slices ,keep aside.
Crush the cardamom pods and set aside.
Heat ghee in a pan and some salt .
Add sliced banana , when they turn light brown .
Add sugar granules and thick coconut milk mix them well till the sugar dissolved.
Add crushed cardamom and mix it slightly.
Remove from fire and set aside.
Serve and enjoy the sweet healthy breakfast puzham noruku.