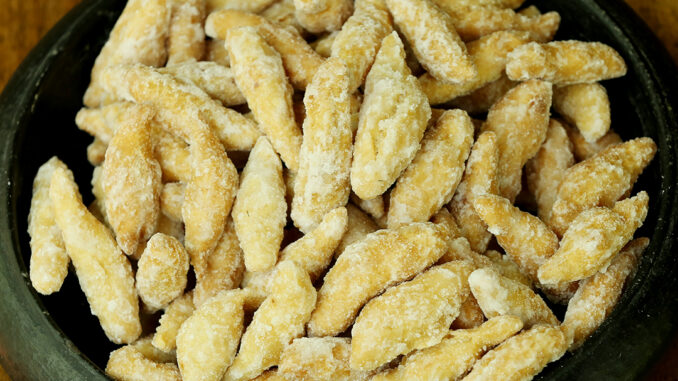 Ingredients
Maida – 1 cup
Baking soda – 1 tsp
Coconut oil -1 ltr
Sugar -1 cup
Water – 1 cup
Method
 First we take a large bowl add maida,salt ,baking soda and coconut oil mix them well .
 Then we add little by little amount of water, mix well and start kneading a dough. Make
sure that the dough is not too thick nor too thin.
 Then we take small dough and roll it in your hands, and keep it a side
 The same is done with rest of the dough.
 Heat oil in a heavy bottom pan add the roll dough and fry the till golden brown
 Drain the excess oil and keep it in a bowl
 Then take another pan , add sugar and water into it and make a good sugar syrup .
 Then we add the fried ingredients to our sugar syrup and mix it well,keep a side
 Enjoy the sweet taste of milagai mittai ..