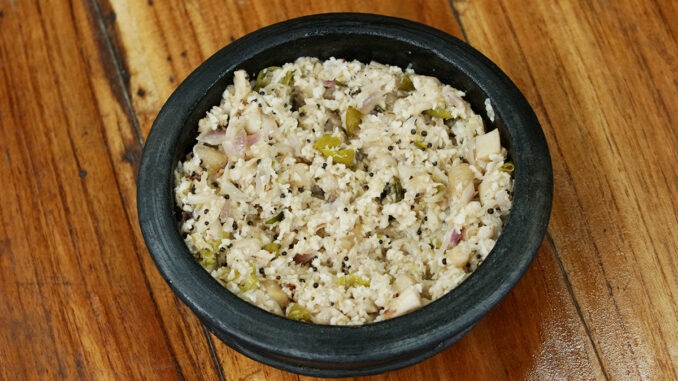 Ingredients
Mushroom – 3 or 4 nos
Shallot – 9 or 10 nos
Green chilli – 4 nos
Curry leaves – 4 or 5 nos
Grated coconut – 1 cup
Mustard seed – 1 tsp
Salt – to taste
Oil – for cooking
Method
First we have to cut and cleaned the mushroom and set a side.
Heat oil in a pan, splutter mustard seed
Add chopped shallots and green chilli saute well for some minutes.
Again we have to add salt and curry leaves ,mix it well.
Now we have to add chopped mushroom and grated coconut ,mix well
Then we have to strangle some water and mix and cover and cook for 8 to 10 minutes.
Ones the mushroom thoran is ready ,mix the mixture tightly using the back of the spoon .
Remove from fire and set a side.
Serve and enjoy the taste of mushroom thoran with meals.