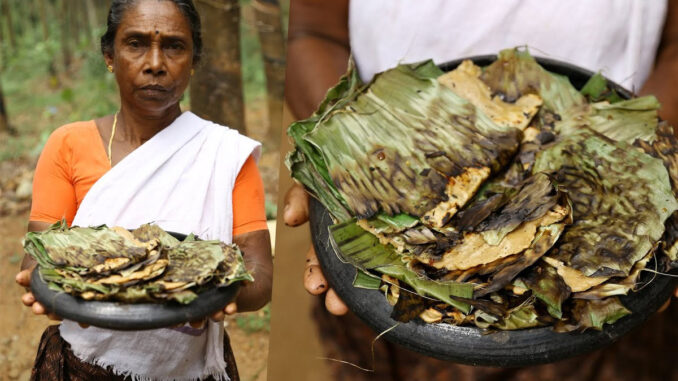 Ingredients
*Wheat flour – 1kg.
*Grated coconut – 1 cup.
*Jaggery – 1/2 cup.
*Cardamom – 6 nos.
*Cumin – 1 teaspoon
Method
1) Cut banana leaf to small pieces and clean.
2) Mix grated coconut and grated jaggery and keep aside.
3) Powder cardamom and cumin.
4) Make a dough with wheat flour and powdered cumin and cardamom.
5) The dough should be a little loose than chapati dough.
6) Spread the dough on the banana leaf, fill the dough with the coconut filling and fold the banana left by half and press the edge so the filling doesn't come out.
7) Cook both sides on an earthen pot.
Ottada is ready. Its a healthy tea time snack.
.